Amazon to invest up to $4 billion in Anthropic, a rival to ChatGPT developer OpenAI. 👉 E-commerce giant $AMZN (Amazon.com Inc) said it will invest up to $4 billion in artificial intelligence firm Anthropic and take a minority ownership position in the company. The move underscores Amazon's aggressive
...
Show More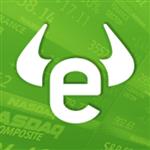 REPORTS
iRobot Corp. Q3 2023 earnings report is expected to be released after market open
About iRobot Corp.
iRobot Corp. is an American technology company that designs and manufactures consumer robots for home use. The firm was founded in 1990 by three roboticists who worked in MIT's Artificial Intelligence Lab. The firm is headquartered in Bedford, Massachusetts, and serves a worldwide customer base. The firm was originally involved in designing robots for space exploration, military defence, and large-scale search operations. iRobot's technology was used to search the World Trade Centre in the wake of the 9/11 attacks, as well as in searches of the Great Pyramid in Egypt. The company was also involved in the development of Small Unmanned Ground Vehicle (SUGV) technology of the type used to design the Mars Rover. From a consumer goods point of view, the firm is best known for a product launched in 2002 and now used daily in homes around the world: the Roomba floor vacuuming robot. The company also manufactures the Scooba floor washing robot, the Dirt Dog shop sweeping robot, the Verro pool cleaning robot, and the Looj gutter cleaning robot. The firm has traded on the NASDAQ since 2005 and is listed under the stock ticker IRBT. Track the share price of IRBT by adding it to your eToro watchlist.
Bedford, Massachusetts, US
HQ
Show More
---
Upcoming Events
REPORTS
iRobot Corp. Q3 2023 earnings report is expected to be released after market open
Get insight into a company's sustainability using ESG (environmental, social, and governance) scores.