I just closed the trade at a loss of -30.15%
...
Show More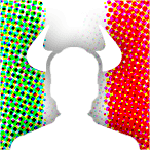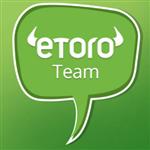 ***Update 10.05.2019: UBER is asking investors to pay $45 per share, according to a regulatory filing published ahead of today's listing on the NYSE. The price, which falls at the low end of Uber's planned range, values Uber now at $82.4 billion. Please note that following this new announcement, it
is highly likely that there will be a market gap on the <a href="/markets/uber" class="e-link">$UBER (Uber)</a> price upon market open Friday. _____________________________________________________ ***Update 09.05.19: Uber stock will be available for pending orders tonight, after market close. Trades will be available tomorrow (Friday) upon market open. ____________________________________________________ UBER is expected to make its IPO by Thursday, May 9th with an expected valuation of $120B. Here is what you need to know: <a href="https://www.etoro.com/blog/market-insights/uber-ipo-heres-what-you-need-to-know/" class="e-link" target="_blank" rel="noopener noreferrer ">www.etoro.com/blog/market-insights/uber-ipo-heres-what-you-need-to-know/</a> 1. UBER is seeking to raise up to US$9 billion through its IPO in a deal that will value the company at around US$120 billion. This is likely to be the biggest IPO we see this year, and one of the largest stock market listings of all time. 2. UBER's business model and the company&#x27;s growth potential are generally not well understood by many investors. Being one of the most disruptive companies in the world today, UBER is a lot more than just a ride-hailing company. 3. Starting out in 2009 as a simple app that enabled San Francisco residents to book a ride in a luxury private car through their smartphones, the company, over the last decade has become one of the biggest taxi/ride-hailing companies in the world today, offering transport options in over 700 cities worldwide. 4. UBER currently has over 90 million users, whereas rival Lyft only has around 20 million. One of the most successful startups of all time, UBER has had a significant impact on the way we get around. 5. UBER believes that the future of mobility is increasingly shared, sustainable and, most importantly, automated. As such, the company is placing a strong focus on the development of self-driving cars – technology that founder and ex-CEO Travis Kalanick called 'existential' to UBER&#x27;s future. The <a href="/markets/uber" class="e-link">$UBER</a> stock will be available on eToro at the prevailing market rate when market opens. Typically, market orders will only work once trading starts. FYI: When the specific market starts fluctuating, it would be an indication that trading has already started. Please note: - The publicly available price might differ greatly from the IPO price. Important: First trading sessions after IPOs are pretty volatile, market opening could take much longer than normal and until trading is opened, exchanges do not accept market orders. Once the market stabilises, more trading and investment options will be made available to eToro clients. Thank you, The eToro Team.
...
Show More