This Year's Performance. Risk Score Considers Last 7D.
I just closed the trade at a profit of 2.26%
...
Show More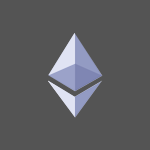 surfine544
I never knew people still have powers and make things happened. My husband left me for another woman three months ago and ever since then my life have been filled with pains sorrow and heart break because he was my first love whom i have spent my entire life with. A friend of mine told me he saw some
testimonies of a spell caster called Dr Thika of (homeofsignsandwonderss@zoho.com) that he can bring back lover within some few days, i laugh it out and said i am not interested but because of the love my friend had for me, she consulted the great priest on my behalf and to my greatest surprise after 2 days my husband called me for the very first time after three months that he is missing me and that he is so sorry for every thing he made me went through.He came back to me and now we are happy together. I still can't believe it, because it highly unbelievable. Thank you Dr Thika for bringing back my lover and also to my lovely friend who interceded on my behalf, for any one who might need the help of this great priest here is the email address: homeofsignsandwonderss@zoho.com
...
Show More
about a year ago
from Kenya
trades364
Have you been informed about the new Auto trader software that enable you make huge profits in trading forex and binary options ? 80-100% profits every week with your minimum investment of $250 you can make a profit of $8,750 in 7 days and same day withdrawal. it is compatible to any binary option brokers.
It generates an Average ITM of 92%. It is an Auto trader. How to start: Invest $200 earn $4,050 weekly Invest $250 earn $5,600 weekly Invest $300 earn $6,250 weekly Invest $400 earn $8,500 weekly Invest $500 earn $9,750 weekly Invest $600 earn $10,250 weekly Invest $700 earn $12,100 weekly contact Wilfred Via Email..winnerstrading99@gmail.com Direct phone number +1 323 701 7733 Whatsapp::::+1 323 701 7733
...
Show More
about a year ago
from Kenya