$XRP I have 100% equity in ripple at 2.1 cause I had high hopes in this company. Now I know I was flogging a dead horse, ripple is just another shitcoin and I hope it flops.
...
Show More
ContraViZe
you are just another 1 month lambo moon idiot. why did u idiot put money in something you dont believe in? loosing hope in weeks, what a true idiot
...
Show More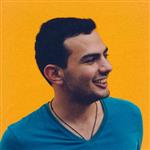 mbiber1234
Remember clearly what you said... and we'll see in a year. I'm keeping your post.. you hater!
...
Show More
Marcel2807
Don't panic. Just hang in there... ;)
...
Show More
2 years ago
from Netherlands
RobinMuduroglu
0.20>3.50 in 3 weeks, you just got in late, but dont worry, by the end of this year crypto market cap will exceed 2 trillion. As you can see, the entire crypto market is diving, not just XRP, mainly due to FUD and misinformation, whales, and rumours about south korea and china banning crypto-we've had
these rumours many times before
...
Show More
2 years ago
from United Kingdom
danvaderman
Ripple will soar mate. I have 10k at 3 and i don t panic. Will climb again.
...
Show More
neildjones1972
Stick with it. Something as good as XRP does not become bad overnight. Market forces are in action. When the good news comes, it will strengthen considerably. Come back in 2-3 months and see.
...
Show More
2 years ago
from United Kingdom
2 years ago
from Australia