$EOS Can any body explain! Why its closed? While they are already running mainnet!!
...
Show More
7 days ago
from Uzbekistan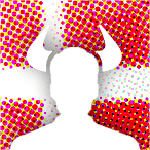 TimboSliceDK
wow Gladiathor. Quite some losses youve taken
...
Show More
Gladiathor
@TimboSliceDK Nope, I have actually increased my portfolio by quite a lot. Check my trades history. And if you don't know it, you have to close a trade to loose money. I should say the same about you but you are probably to embarassed to show your stats.
...
Show More