Here's why $BTC has been falling all day etoro.tw/2AZLZd6 Investor confidence keeps falling on the second.. Hope other currencies don't follow suit.. fingers crossed!!!
...
Show More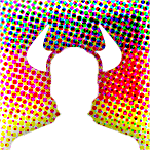 AMichielsen
Yes, because he is investing heavily in bitcoin cash and wants to "scare' people so he can gain even more profits...
...
Show More
6 months ago
from Germany
Gluebagger
spot on AMichielsen. So many sheep on here. They even had to correct the articles after publication because it was VERY misleading. The real reason for the dip is from a hack. It will recover.
...
Show More
6 months ago
from United Kingdom
6 months ago
from United Kingdom