@YoniAssia hello Yoni.. Like youre 689% make it possible that we can copy you. greetings from Holland. Cor
...
Show More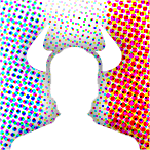 james911987
mdr impossible, sinon tous le monde gagnerais et c'est pas son intérêt au PDG d'etoro
...
Show More
Translate
maxlafaille
I actually think it's none of those reasons but just simply cause he doesn't want to get sued. I mean, usa.
...
Show More
6 months ago
from Netherlands
maxlafaille
If too many people copy him, it turns out bad he loses a lot of his invested money and a lot of customers besides the potential law suits or negative claims. That said this should not be the case xD I want to copy him too but you can also just invest in the stuff that he invests in, basically the same
thing.
...
Show More
6 months ago
from Netherlands
Houssammerhi1
Hi yoni am new here can you explain what happens in terms of profit or loss cashing out once I copy you also what is the ideal amount to copy, one more thing what is the timeline for cashing out.thanks
...
Show More
6 months ago
from United Arab Emirates