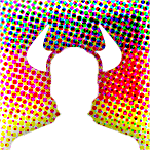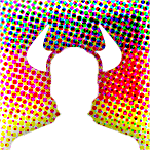 NorronSeier
@Marcel1981 Frankly, I don't know how it got shared, I didn't intend to do it xD Not an expert, but isn't there a little bullish crossover on the MACD?
...
Show More
8 months ago
from Germany
CostnerRichard
Watch for yourself how wallstreet traders actually trade, they are not glued to their screens the whole day looking for elephant shapes on charts to buy or sell lol it is all automated.. no magical shapes will make you a winner.. analytical analysis is a big LIE: etoro.tw/2KvFl3p You will never make
money here, they will just keep festing upon your balance. Auto trading has a bad reputation for a good reason, to keep sheep away from knowing that it is the only way people make it in this game. Wallstreet sharks and bank traders only trade with HFT algorithms, computers that make decisions, not humans. That's why all retail traders lose in the end, we can't keep up with robots speed and lack-of-emotion decisions. I had a strategy that made me lose +$35K on eToro! and with the same strategy tweaked into a robot I am now making +$25K profits a month on autopilot.. WHY? Here's the algorithm I use: <a href="https://etoro.tw/2FgGLL5" class="e-link" target="_blank" rel="noopener noreferrer">etoro.tw/2FgGLL5</a> See how trading is actually simple, given the right technological use? We humans aren't built for trading, just too much stress and emotional decisions.. wallstreet knows better. Sorry for the wall of text, it just bothers me that most retail traders don't know about this and keep looking for bin-bars on their magical charts.
...
Show More
8 months ago
from Netherlands