Now that the market of crypto its dropping you can thank me of having invested "only" the 35% of my equity. Now you can probably understand why I've shared my portfolio diversifying a lot.
...
Show More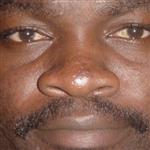 abiodufearon
I think the crypto days of high price increments are over as the regulators have taken their stance in the market and controlling it behind the scenes
...
Show More
Xiglad
Personalmente ti ho copiato proprio perchè diversifichi il portafoglio. UNA DOMANDA, all'inizio del mese (quando ho iniziato la mia attività qui su eToro) ho comprato a 2.7 (sbagliando forse) $XRP pensando proseguisse la sua ascesa... il giorno dopo ha cominciato la sua caduta fino ad oggi dove sono
arrivato a perdere il 59% del capitale investito (200$)... cosa mi consigli di fare? tenere ancora duro in previsione di un futuro rialzo o vendere? Grazie anticipatamente della dritta.
...
Show More
Translate
patternikuse
time to open first new positions... however keeping cash in case the dip continues...
...
Show More
Gibbo-Nh
Non vendere! Tornerà su, ci metterà una settimana, un mese, magari tre, ma tornerà su questo è poco ma sicuro. La paura dei piccoli investitori fa da fortuna dei grandi. A settembre tutte le cripto hanno perso il 50 in due giorni, per poi guadagnare a 4 cifre nei mesi successivi
...
Show More
Translate
martinyates
Thank you, well done, and yes , I chose you for the diversification.
...
Show More
2 years ago
from United Kingdom
SuonVansar
Always thank you and trust you.
...
Show More
2 years ago
from Cambodia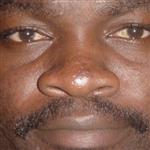 abiodufearon
@Lukas567 Thanks a lot for the insight. It's the trend for four years running. I am going to revise my notes. 👍🏾
...
Show More