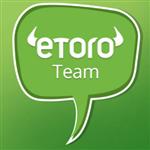 We've noticed some users were asking questions about $PLATINUM so we wanted to clarify an important point. Please note that Platinum is an instrument with low liquidity generally which can explain the rates received for trades. In the market, at any point, there are buyers and sellers at different prices, and the liquidity provider looks for the best trade for you. If at your requested price, there are no counterparties that are willing to complete your request, the liquidity provider moves to the next best rate, until the request is fulfilled. If you still wish for us to review your position, we can do so via ticket only. Please use this link to do so: etoro.tw/1fS05L4
...
Show More
francartago
Sorry but I don't understand. It doesn't make any sense. If I want to open a position a 900 ¿why the position open at 988. Or, if I have my take profit set up at 920 , why when hit 920, the position close at 919?. So you are telling me that it doesn't matter what are my settings of ST and TP? Seriously,
what kind of joke is this?
...
Show More
2 years ago
from United Kingdom
francartago
So If I want to open a position at a price you are telling me that the position will be executed at different price making me loose money? Seriously?
...
Show More
2 years ago
from United Kingdom
2 years ago
from Netherlands
francartago
So, what is the point in set up an order in Platinum if it is gonna be executed at higher price to make you lose money. Why does it only happens in Platinum?
...
Show More
2 years ago
from United Kingdom
LCR994
Exactly the same thing happened with Palladium on my old account last year. Lost a few $100 and when I opened a ticket they only sent me a standard reply in response (and so did a lot of other people). Soon after they took Palladium down... Be careful with leverage because the spread of commodities
on eToro can be ridiculous.
...
Show More
2 years ago
from United Kingdom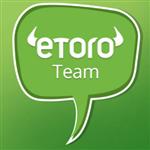 eToroTeam
@francartago When there's low liquidity in the markets there's basically no other option. Think about it this way. You want to sell in a certain point but no one wants to buy it from you in that point or time. So once someone wants to buy we will trigger it.
...
Show More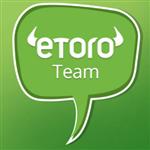 eToroTeam
@LCR994 Yes, it makes sense when there's no liquidity there are no prices. It has nothing to do with eToro. Our goal is to provide you with the ability to execute instantly as this is obviously the best service you can get. Spread can get high when using leverage, indeed. When you use leverage, the
risk is way higher and the spreads with it. Thnx - Omer
...
Show More
francartago
@eToroTeam but other brokers execute you order at the price you are buying. And the Stop loss and a take profit are executed at the same point that you set up , so you don't lose money and you know exactly at what price are you buying and selling. And know think in this way , How can I know if the
order is not been executed at the price I set up to get more money from me?. Why others brokers execute the order at right price and here at a price that you always end up loosing money?
...
Show More
2 years ago
from United Kingdom
2 years ago
from United Kingdom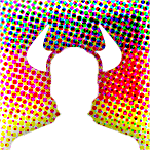 MarkusWotringer
I dont believe this. I actually tried buying and selling positions and its currently always like 0.5 above or below the shown price, so you are taking an extra spread of 1... you raised from 1.5 to 2.5...
...
Show More
StephenWagenaar
look at my graph above mate, when that happened the spread changes to like 15 whole points
...
Show More
2 years ago
from Netherlands
jpjuliao
@eToroTeam hello and thanks for the information. But i have a question, based on your fees the platinum spread is 15 pips, right now it is 74 pips, will it go back to 15 pips again soon?...
...
Show More
2 years ago
from Colombia