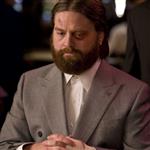 $XRP Guys, what are our chances against JP coin and Facecoin...Please dont be biased just cuz u invested a ton of money, but be objective. Ive invested a ton as well...but lets be real...what we consider a lot is crap compared to what whales spend...So I am just looking honest, realistic goals...such
as, can we reach 0.65 or 0.80 cents this year...Best of trading!
...
Show More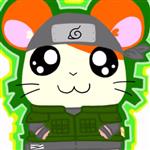 hamsterzagard
JPM Coin is not a proper crypto in the sense that it's centralized, just like XRP. But both has similar use and aim for similar thing, so JPM is an actual threat to XRP. Its the embodiment of the old 'Bank will just implement their own system' argument against XRP
...
Show More
about 3 hours ago
from Indonesia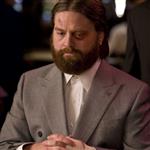 about 3 hours ago
from Spain
bimbadeen21
JPM is an intra bank coin, they are exploring a more effective way to do their transactions. Those transactions were probably never coming on board with XRP. As for facebook, perhaps we had better wait and see what tgey come up with rather than worrying about the hype.
...
Show More
about 3 hours ago
from Australia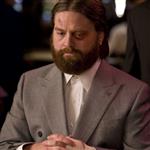 flashamir33
@bimbadeen21 there is lots of people of againsy FB already who feel they already have too much power, so it might be hype...ur right...FUCK I JUST WANNA BREAK EVEN AT 0.77$ LOL
...
Show More
about 2 hours ago
from Spain
bimbadeen21
@flashamir33 hope you do more than break even. If facebook developed a coin and it did nothing, it would still be be a huge money making exercise for them. In the last eighteen months already over 30% of the ICO's created are dead with the money creamed off.
...
Show More
about 2 hours ago
from Australia
JulianMWilliams
Rephrase that; what are facebk coin and JP coins chances against XRP? Answer they are stable coins that need need counter party settlement, so they have a function but are not competition for XRP. XRP are five years out from these walled garden stable coins and have a role in cross border inter fiat
settlements and micropayments.
...
Show More
about 2 hours ago
from United Kingdom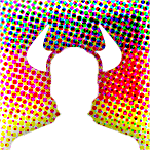 Flag as spam
Edit history
Chillaui
Nothing is a threat to xrp. Even if they create their own coins xrp will be the bridge coin between them. So xrp is the one solving the real problem. Xrp is the one offering solutions with its network and ambitions for years. No one can suddenly say hello and overtake 7 years of work. A lot of fud around.
Calm down and just relax seeing how we will become the world currency number one. And get more into xrp so these shitty news or posts can't disturb your faith in xrp.
...
Show More
about 2 hours ago
from Germany
Flag as spam
Edit history
Petkov_invest
Kurz und Bündig: Jpm= Zentral. Libra= ZENTRAL und DATENGEIL! 👉Eine Psychomünze!! 😂😂😂 Xrp ist DEZENTRAL läuft auch ohne Ripple... 👍
...
Show More
Translate
about 2 hours ago
from Austria
Flag as spam
Edit history
MoumouneFX
What problems JP and FB coins solve ? What improvement they bring ? What s the point of the creation of private, useless and a worthless coin ? 99.99 percent of crypto coins are shitcoins and FB coin and JP coins are on the list.
...
Show More
about an hour ago
from Ireland
KidalDelonix
fb and jp just other 2 shitcoins on the market :))
...
Show More
less than a minute ago
from Romania