Content has been flagged as spam and reported by eToro users
...
Show More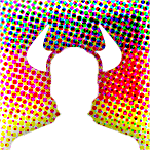 Leisa1707
Well, of course cryptos have no guaranteed value - we knew that. And don't worry, before the always slow moving European Union can decide on a regulation all its very different members in the East and West of Europe will agree to, xrp has doubled or tripled aready...:) Plus new regulations can only
be applicable to new deals, not the old ones where hodling is the case.
...
Show More
10 months ago
from Germany
Stofken
Just a question, please be honest. The huge list of stocks mentioned at the end, is that only so you would appear on all those pages? Everytime i want to read about a stock, i have to skip so many of your posts first. If you write about WYNN, maybe you could just tag that stock only? Don't mean to offend
you.
...
Show More
10 months ago
from Belgium