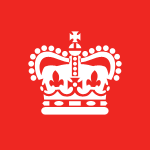 🔔 𝗕𝗲𝗳𝗼𝗿𝗲 𝘁𝗵𝗲 𝗕𝗲𝗹𝗹🔔 𝗪𝗵𝗮𝘁'𝘀 𝗛𝗮𝗽𝗽𝗲𝗻𝗶𝗻𝗴 𝗶𝗻 𝗧𝗵𝗲 𝗠𝗮𝗿𝗸𝗲𝘁𝘀? 🔹 $ABF.L (Associated British Foods) shares lost over 3% after reporting earnings, with sales of one of its brands plummeting over the summer thanks to the "pingdemic" which meant hundreds of thousands of British
...
Mostrar mais
Traduzir
$RMG.L (Royal Mail) In this video I give my view on Royal Mail Group (RMG). The company is a stalwart having growth revenue at 5% CAGR and EBITDA at 10% historically. Recently the company paid down almost all of its debt AND with the 1.5 Billion GBP it has on its balance sheet, it could buy back ~25-30%
...
Mostrar mais
Traduzir
Hi All, I wanted to get a mid-month market update out given out largest positions have already been reported and the expectations into the end of the year. 𝘼 𝙨𝙪𝙢𝙢𝙖𝙧𝙮: The fear surrounding the delta variant has caused disproportionate pressure on opening up plays such as airliners, hotels
...
Mostrar mais
Traduzir