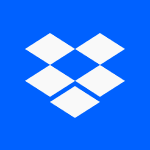 ✅ 𝘐𝘯𝘷𝘦𝘴𝘵𝘮𝘦𝘯𝘵 𝘵𝘩𝘦𝘴𝘪𝘴 𝘤𝘢𝘳𝘳𝘪𝘦𝘥 𝘰𝘶𝘵 𝘣𝘺 𝘢 𝑽𝒂𝒍𝒖𝒆 𝒊𝒏𝒗𝒆𝒔𝒕𝒐𝒓 𝘢𝘤𝘤𝘳𝘦𝘥𝘪𝘵𝘦𝘥 𝘣𝘺 𝒆𝑻𝒐𝒓𝒐. 📈 𝐆𝐫𝐨𝐰𝐭𝐡, 𝐬𝐨𝐥𝐢𝐝𝐢𝐭𝐲, 𝐞𝐱𝐜𝐞𝐥𝐥𝐞𝐧𝐭 𝐟𝐮𝐭𝐮𝐫𝐞 𝐢𝐧 𝐬𝐢𝐠𝐡𝐭 - 𝐖𝐡𝐲 𝐢𝐬 $DBX (Dropbox Inc) 𝐚𝐧 𝐨𝐩𝐩𝐨𝐫𝐭𝐮𝐧𝐢𝐭𝐲? 🧐 - 2Q22 Results 💡
...
Показать подробности
Перевод
No one wants to see their portfolio go down in volume and it can be hard to stomach that pain of seeing endless red days after red days. These times are not forever, and these times will pass. Although, times like these pay to have a diverse portfolio of stocks. If you are unsure what stocks
...
Показать подробности
Перевод