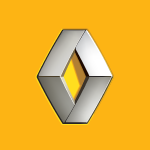 $RNO.PA (Renault ) - Passion for Life 🟩 𝐂𝐨𝐦𝐩𝐚𝐧𝐲 𝐨𝐮𝐭𝐥𝐨𝐨𝐤 - Headquartered near Paris, the Renault group is made up of the namesake Renault marque and subsidiaries: Alpine, Gordini, Dacia, Renault Samsung Motors, and AvtoVAZ. Renault also has a significant stake in Nissan (43.4%). - Besides
...
Vis
Oversæt
Good news. I've been accepted as Popular Investor. I'm portuguese and I'm working and living between Portugal and Poland. I have a Master's degree in Civil Engineering – Urbanism, Transports and Systems. Graduated in 2012. I literally invite you to "check my stats" and portfolio and decide if
...
Vis
Oversæt
⭐ 𝗗𝗮𝗶𝗺𝗹𝗲𝗿 𝗖𝗘𝗢 𝗲𝘅𝗽𝗲𝗰𝘁𝘀 '𝗶𝗻𝘁𝗲𝗻𝘀𝗲 𝗰𝗼𝗺𝗽𝗲𝘁𝗶𝘁𝗶𝗼𝗻' 𝗶𝗳 𝗔𝗽𝗽𝗹𝗲 𝗮𝗻𝗱 𝗔𝗹𝗶𝗯𝗮𝗯𝗮 𝗲𝗻𝘁𝗲𝗿 𝗲𝗹𝗲𝗰𝘁𝗿𝗶𝗰 𝘃𝗲𝗵𝗶𝗰𝗹𝗲 𝗺𝗮𝗿𝗸𝗲𝘁 | 𝗖𝗡𝗕𝗖 ⭐ The chief executive of Germany's $DAI.DE (Daimler AG) believes the automaker will face stiff opposition from tech
...
Vis
Oversæt