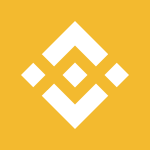 Panoramica
Range odierno
596.17 - 626.98
Variazione 52 Sett.
26.07 - 683.36
Rendimento a 1 anno
1,954.39%
Dominanza sul mercato
3.92%
Capitalizzazione di mercato
105B
Capitalizzazione di mercato completamente diluita
102.76B
Volume (24 ore) / Capitalizzazione di mercato
2.51%
1 giorno
1 settimana
1 mese
3 mesi
6 mesi
1 anno
3 anni
Max
Profilo
Trading Binance Coin (BNB): What to Consider
Binance Coin, or BNB as the cryptocurrency is most often referred to, is the native cryptocurrency of the Binance cryptocurrency exchange – the world's biggest by daily trading volumes. The Taiwan-based exchange, which was originally established in Shanghai before a Chinese government ban on cryptocurrency exchanges came into force, released its own BNB cryptocurrency through a July 2017 ICO, or Initial Coin Offering.
Binance Coin is a utility cryptocurrency which can be used to pay exchange fees for transactions made over the Binance exchange, which supports a huge range of 150+ different cryptocurrencies. Using BNB to pay for exchange fees gives traders a discount on the nominal 0.1% of the transactions value.
Traders will buy BNB as an investment if they believe that its price is likely to rise from the current dollar exchange rate, or with a view to using the cryptocurrency units to secure discounts as a Binance account holder.
Who Should Include Binance Coin (BNB) in their Portfolios?
1. Cryptocurrency traders: those trading cryptocurrencies regularly now have a lot of choice, with over 200 different digital currencies now listed on major exchanges. Including BNB as part of a cryptocurrency portfolio would complement other kinds of coins such as 'currency' and smart contract platform options like Bitcoin and Ether, as well as constitute a bet on the continuing success and growth of the Binance exchange.
2. Currency traders: investing in a cryptocurrency such as Binance coin is also a good way for more general currency traders to add cryptocurrency exposure, which shows greater volatility than fiat currencies as well as provides a hedge as the two asset classes have low correlation.
3. Long-term investors: If, as many analysts forecast, the cryptocurrency market continues to mature and grow over coming years, holding cryptocurrencies like BNB long term is an investment strategy that could offer very attractive returns over a number of years.
4. Fintech and technology enthusiasts: for those who closely follow fintech and more general technology development, investing in Binance Coin and other cryptocurrencies that they believe show particular long-term promise is appealing.
What Drives Binance Coin's Price?
As an asset class, the cryptocurrency market shows very low correlation to other major asset classes such as forex (traditional fiat currencies), commodities and the stock market. These are influenced by geopolitical and economic trends which are tied to particular geographies. This is particularly the case for forex, where central bank policy and a country's balance of trade is all important within the context of competing trends influencing peer currencies.
Cryptocurrencies are not tied to any particular geography, nor are they directly influenced by the policies of any central authority. As a young and still immature asset class, the price movement of cryptocurrencies such as Binance Coin is regularly volatile. So, if price direction is not driven by the same factors as other more traditional asset classes, what do BNB traders need to watch when deciding whether to invest in the cryptocurrency or sell existing holdings?
1.Bitcoin Sentiment: although its share of the whole cryptocurrency market has fallen from the days where Bitcoin's market capitalisation accounted for over 80% of the entire sector, the original cryptocurrency is still a bellwether. When Bitcoin's price records strong gains or a steep loss, the rest of the market tends to follow. As such, when trading or investing in other, smaller, cryptocurrencies such as Binance Coin, it pays to stay up to date on Bitcoin's price movements as well.
2.Binance Cryptocurrency Exchange: the higher trading volumes are on Binance chart, and the more individual traders there are making transactions, the more demand there will be for BNB as a utility cryptocurrency used to pay exchange fees. Higher demand for Binance Coin will result in a higher exchange value. So BNB investors and traders should keep an eye on Binance's trading volume trend for clues on the future price movement of its cryptocurrency.
3.BNB-Specific News: cryptocurrencies such as BNB tend to react strongly to news releases considered important to their future prospects. For investors and traders in Binance Coin, that means news about the Binance cryptocurrency exchange itself as well as the cryptocurrency. Positive news like the exchange setting up in a new location, trading volumes increasing or new coins being added would be expected to have a positive influence on the BNB price chart. Negative news such as a security issue or regulatory problems the opposite. For the coin itself, positive news might be more Binance traders using it to pay for transactions or an update improving its underlying protocol in some way.
Binance Coin (BNB): a Utility Cryptocurrency With Real Utility
A major difference between BNB and many other 'utility' cryptocurrencies used to pay for the use of a blockchain platform is that BNB has an already proven and active use case. Often it is hard to tell how much traction a new blockchain platform will succeed in generating. Either there is competition, such as in the smart contracts blockchain and payments processing blockchain spaces. Or it is the first blockchain solution for a particular industry and application.
In the case of BNB value, the cryptocurrency was released as the utility coin for an already established operation and one no less than the world's biggest cryptocurrency exchange. Using it reducing exchange transaction fees also offers obvious efficiencies to a process users are anyway engaged. BNB holders can also use them to invest in ICOs listed on the Binance exchange.
The History of Binance Coin (BNB)
BNB was first launched in July 2017 as ICO tokens with a strict limit of a maximum of 200 million BNB tokens in total. 10% were allocated to early angel investors who financed the start-up of the Binance exchange, 40% distributed among the founding team and 50% sold through the ICO to raise finance to develop the Binance cryptocurrency exchange and ecosystem.
Binance Coin is now the native cryptocurrency of the decentralised exchange, the world's biggest by trading volume.
Conclusion: Binance Coin (BNB) Still Has Big Potential to Grow
As the cryptocurrency market continues to develop, leading exchanges like Binance have the potential to grow massively. If, as expected, institutional investors enter the cryptocurrency trading and investment space in coming years (Goldman Sachs plans to open a cryptocurrency trading desk at an unspecified future time) the asset class would be expected to not only mature as the result of greater liquidity but become hugely more valuable. Mainstream acceptance and lower volatility would make day-to-day usage of cryptocurrencies finally practical, driving up demand and prices with them.
That, of course, will have a massively positive knock-on effect for crypto exchanges and the greater the daily trading volume on Binance, the greater the demand for BNB would be expected to be. An additional factor is that Binance has promised to use 20% of profits to buy back the Binance Coin in circulation, until 50% of the total. This should also give prices a big boost in future.