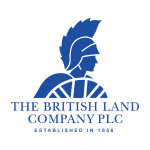 $BLND.L (British Land) is starting to form an uptrend. Dipped below the trend in Jan/Feb and bounced right back up, even pushed towards a higher wick. Looking good.
...
Vis
Oversæt
$BLND.L (British Land) A lacklustre response to the trading update form British Land this morning. I think the weakness in their 2020 retail rent collections is continuing to weigh on this one as the UK has only just reopened non-essential businesses and retail is a big part of their portfolio. They
...
Vis
Oversæt
Morning all. Looks like a good morning for our REITs and I think this kind of talk, which is not the first, is helping dissuade some of the fear that the end of office life is near and there will be tumbleweeds rolling across great swaths of our business parks in future. $HMSO.L (Hammerson) +4.77% $CAPC.L
...
Vis
Oversæt