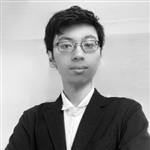 MONTHLY POST ✅ EToro champion Popular Investor ✅ Up more than 19% in 2022 ✅ Up nearly 28% for 2023 Hello everyone in past week the Nasdaq 100 down 5.01% and sp500 down 4.15% this is huge down form this year. Vix index up 14% in the past week . This is the September effect when, according to historical
...
Meer weergeven
Vertalen
Over C3.ai Inc.
C3.ai is een internationaal toonaangevend technologiebedrijf dat software ontwikkelt op basis van kunstmatige intelligentie. Het IT-bedrijf is opgericht in 2009 en heeft het hoofdkantoor in Redwood City, California. De software as a service van het bedrijf maakt het mogelijk om kunstmatige intelligentie toe te passen op bedrijfsniveau. Deze KI-ontwikkelaar biedt twee verschillende soorten oplossingen: C3 AI Suite and C3 AI Applications. Het bedrijf heeft sinds december 2020 een notering aan de NYSE met het aandelensymbool AI. Het C3.ai-aandeel ging voor $ 42 naar de beurs en tikte een paar weken later $ 183 aan. Koop aandelen van AI en investeer met eToro in kunstmatige intelligentie.
Redwood City, California, US
HQ
Show More
---
Komende evenementen
RAPPORTEN
De publicatie van de cijfers van C3.ai Inc.Q22024 wordt vandaag verwacht nadat de markt opent
Krijg inzicht in de duurzaamheid van een bedrijf met behulp van ESG-scores (environmental, social en governance).