BHF
Brighthouse Financial Inc
Brighthouse Financial Inc price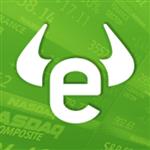 REPORTS
Brighthouse Financial Inc Q3 2023 earnings report is expected to be released after market open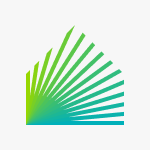 BHF
Brighthouse Financial Inc
About Brighthouse Financial Inc
Founded in 2016, Brighthouse Financial Inc is headquartered in Charlotte, North Carolina, and provides annuities and life insurance products. It is responsible for over 2.5 million life insurance policies and annuity contracts sold to over 2 million customers within the US. The company's products include three broad categories. The Annuities section includes a range of variable, fixed, index-linked, and income annuities that are intended to meet contract holders' requirements for tax-deferred asset creation, wealth transfer, and income security. The Life category includes insurance products and services such as term, universal, whole, and variable life insurance. Run-off products include structured settlements, pension risk transfer arrangements, some company-owned life insurance policies, financing agreements, and universal life with supplementary guarantees that are no longer actively offered and are handled independently (ULSG).These and other products are sold through multiple independent distribution channels operated by the company. Brighthouse Financial is one of the largest annuity and life insurance providers in the US, with around $206bn in total assets and total liabilities of $192bn, as of December 2021. The company completed a separation from MetLife and began trading publicly on the NASDAQ in 2017 using the ticker BHF. Follow Brighthouse Financial on eToro for news and updates on the current BHF stock value.
Eric Thomas Steigerwalt
CEO
Charlotte, North Carolina, US
HQ
Show More
---
Upcoming Events
REPORTS
Brighthouse Financial Inc Q3 2023 earnings report is expected to be released after market open
Get insight into a company's sustainability using ESG (environmental, social, and governance) scores.