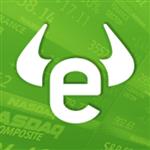 REPORTS
Compass Group Q3 2023 earnings report is expected to be released after market open
About Compass Group
Operating internationally, Compass Group is a British firm providing outsourced food services and dining solutions to clients in various sectors, including business, education and healthcare. Founded in 1941 and based in Chertsey, England, the company is listed on the LSE under the ticker CPG.L. Track this instrument here on eToro for updates on the current CPG.L share value.
Show More
---
Upcoming Events
REPORTS
Compass Group Q3 2023 earnings report is expected to be released after market open
Get insight into a company's sustainability using ESG (environmental, social, and governance) scores.
---
Business Involvement Flags
Companies engaged in plant and animal breeding, genetics and genomics, including animal and plant DNA testing services.