DOC
Physicians Realty Trust
Physicians Realty Trust price
Physicians Realty Trust Latest News
View All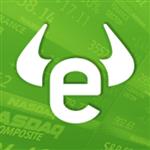 REPORTS
Physicians Realty Trust Q3 2023 earnings report is expected to be released before market open
DOC
Physicians Realty Trust
About Physicians Realty Trust
Physicians Realty Trust is a real estate investment trust specialising in healthcare locations across the US. Founded in 2013, it is based in Milwaukee, Wisconsin. The trust uses the ticker DOC on the NYSE. To keep up with all the latest DOC news and stock information, follow Physicians Realty Trust on eToro.
Milwaukee, Wisconsin, US
HQ
Show More
---
Upcoming Events
REPORTS
Physicians Realty Trust Q3 2023 earnings report is expected to be released before market open
Get insight into a company's sustainability using ESG (environmental, social, and governance) scores.