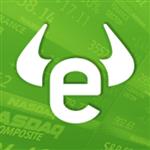 REPORTS
Huhtamaki Oyj Q3 2023 earnings report is expected to be released after market open
About Huhtamaki Oyj
Huhtamäki Oyj was founded in 1920 and is based in Espoo, Finland. The company operates through four reporting segments: Foodservice, North America, Flexible Packaging and Fiber Packaging. Huhtamäki Oyj's Foodservice business serves quick service and fast casual restaurants, coffee shops, cafeterias and vending operators; the North America business offers a wide range of packaging for foodservice operators and branded consumer products; the Flexible Packaging business produces light and innovative flexible packaging materials, and finally, the Fiber Packaging business uses recycled newspapers and other renewable fibers to produce new packaging. In addition, the company's Chinet® brand is one of the most recognised disposable tableware brands in America. In all, Huhtamäki operates 79 manufacturing units and an additional 24 sales offices in 35 countries and employs approximately 18,100 employees. Acquisitions are an important part of Huhtamaki's growth strategy and in 2018, the company acquired companies in Australia, India, and Ireland. Huhtamäki's financial results for Q3 of fiscal 2019 included net sales increased by 10% year-on-year to €855 million. Find HUH1V.HE price updates and additional relevant information on eToro.
Show More
---
Upcoming Events
REPORTS
Huhtamaki Oyj Q3 2023 earnings report is expected to be released after market open
Get insight into a company's sustainability using ESG (environmental, social, and governance) scores.