Hancock Whitney Corp price
Hancock Whitney Corp Latest News
View All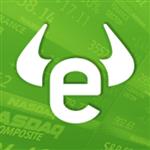 REPORTS
Hancock Whitney Corp Q3 2023 earnings report is expected to be released after market open
About Hancock Whitney Corp
Hancock Whitney Corporation is an American holding company for Hancock Whitney Bank, which offers a range of banking products and services to retail and business clients within the US. It operates over 230 branch offices that are predominantly located across Mississippi, Alabama, Florida, Louisiana and Texas. Originally founded in 1883, the company has its main headquarters in Gulfport, Mississippi. The bank offers a comprehensive portfolio of financial products and services to both business and individual clients via both traditional and online banking services, including commercial and small business banking, private banking, trust and investment services, mortgages and loans, secured and unsecured loan products (including revolving credit facilities), letters of credit and similar financial guarantees, as well as a suite of insurance services. Hancock Whitney is also engaged in the operation of a specialist loan production office based in Nashville, Tennessee. The bank took its current form and structure when the Whitney Holding Company of New Orleans was bought by the Hancock Holding Company of Mississippi in a $1.5bn stock deal in 2010. The firm is listed on the NASDAQ GS, where it trades under the stock ticker HWC. Add Hancock Whitney Corporation to your eToro watchlist to get the latest HWC share price updates.
Gulfport, Mississippi, US
HQ
Show More
---
Upcoming Events
REPORTS
Hancock Whitney Corp Q3 2023 earnings report is expected to be released after market open
Get insight into a company's sustainability using ESG (environmental, social, and governance) scores.