SXT
Sensient Technologies Corp
Sensient Technologies Corp price
Sensient Technologies Corp Latest News
View All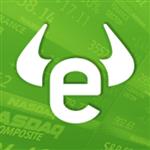 REPORTS
Sensient Technologies Corp Q3 2023 earnings report is expected to be released before market open
SXT
Sensient Technologies Corp
About Sensient Technologies Corp
Incorporated in 1882, Sensient Technologies Corporation is a leading global producer of natural and synthetic flavours, colours, and other ingredients for the food and beverages market. It also supplies the cosmetics, personal care, and pharmaceutical sectors. Ingredients manufactured by Sensient are sold in over 150 countries around the world. Its main headquarters are located in Milwaukee, Wisconsin. The Flavors and Extracts Group has its headquarters in Hoffman Estates, Illinois, while the Colors Group is based in St Louis, Missouri. Sales and marketing functions are based in Singapore, and manufacturing operations are located in several countries in the Asia-Pacific region. As of December 2021, the company employs over 4,000 people worldwide. Originally founded as Meadow Springs Distillery, the company evolved into Red Star Yeast during the Prohibition years, and was renamed in the 1960s to Universal Foods as the company expanded from producing yeast into manufacturing a wide range of foods. In 2000, Universal Foods was rebranded as Sensient Technologies, which now focuses on innovative colour, fragrance, and flavour ingredients. Sensient Technologies Corporation stock is traded on the NYSE under the ticker SXT. In July 2021, Sensient acquired the assets of Flavor Solutions, Inc., a company specialising in flavour and shelf-life enhancing technology. Stay up to date on the latest share price of Sensient Technologies Corporation by adding SXT stock to your eToro virtual portfolio.
Milwaukee, Wisconsin, US
HQ
Show More
---
Upcoming Events
REPORTS
Sensient Technologies Corp Q3 2023 earnings report is expected to be released before market open
Get insight into a company's sustainability using ESG (environmental, social, and governance) scores.