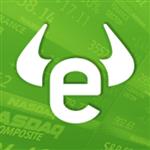 REPORTS
Waters Corporation Q3 2023 earnings report is expected to be released before market open
About Waters Corporation
Waters Corporation is a specialty measurement enterprise that provides analytical workflow solutions. Headquartered in Milford, Massachusetts, the company was founded in 1958. Waters operates worldwide in approximately 35 countries in the Americas, Europe, and Asia. The company has 14 international manufacturing facilities, and its products are available in more than 100 countries. As of December 2021, Waters has a global workforce of more than 7,400 employees. The company has two segments, namely Waters and TA. It develops, manufactures, markets, and services high and ultra-performance liquid chromatography and mass spectrometry (MS) technology systems and support products, which include chromatography columns, other consumables, and post-warranty service plans. Additionally, Waters designs, manufactures, markets, and services thermal analysis, rheometry, and calorimetry instruments. These include the supply of developed and applicable software-based products. Customers use the MS technology instruments in drug research and development. The thermal analyses, rheometry, and calorimetry instruments are used to establish the suitability and stability of fine chemicals, pharmaceuticals, water, polymers, and metals. Waters supplies its products to the biochemical, industrial, nutritional safety, environmental, academic, and government sectors. The company collaborates with Genovis AB to develop and market biopharmaceutical characterisation workflows. Water uses the WAT ticker on the NYSE. Track the WAT share price with your eToro watchlist.
Milford, Massachusetts, US
HQ
Show More
---
Upcoming Events
REPORTS
Waters Corporation Q3 2023 earnings report is expected to be released before market open
Get insight into a company's sustainability using ESG (environmental, social, and governance) scores.