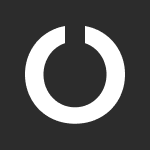 Hallo liebe Folger, Mit grandiosen 0,69 % realisiertem Gewinn geht diese wahnsinnig volatile Woche zu Ende. ET hat am Freitag mit ca 7 % meine Trades nach oben durchbrochen und mich etwas ins Nachdenken bezüglich dieser Aktie gebracht. In jedes Hoch zu investieren biergt eben auch Gefahren. Ich werde
...
Show More
Translate
Hallo liebe Folger, Die vergangene Woche ging mit 0,51 % realisiertem Gewinn sehr gut zu Ende und hat dazu geführt, dass das Monatsziel von 1 % realisiertem Gewinn übertroffen wurde. 1,6 % konnten im letzten Monat umgesetzt werden, die uns sicher Richtung des Jahresziels von 18 % bringen. Leider hat
...
Show More
Translate
Hallo liebe Folger, Die Woche geht grundsätzlich gut zu Ende. 0,48 % realisierter Gewinn, wobei die Aktien aus meiner Auswahl etwas nachgegeben haben. Dadurch wird die Portfolio Performance vertrübt. Dies wird sich aber bei einem Anstieg wieder doppelt auszahlen. Bleibt dran ! Gehandelt mit $DAI.DE
...
Show More
Translate
Moin! After a crypto race weekend, my portfolio showed +7% for May. This gives me a good buffer to survive the turbulent days ahead. Today I might loose 1% or 1,5% which is not bad when you take a look across the markets. Some losses are even to my favor like $TSLA (Tesla Motors, Inc.) where I am reaching
...
Show More