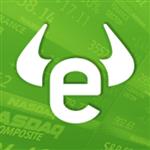 REPORTS
Exponent Inc. Q3 2023 earnings report is expected to be released after market open
About Exponent Inc.
Exponent Inc is an American engineering and scientific consulting firm that serves an international customer base. Established in 1967, the firm is headquartered in Menlo Park, California, and is traded on the NASDAQ GS under the ticker EXPO. To monitor the EXPO price chart, add this instrument to your eToro watchlist.
Catherine Ford Corrigan, PhD
CEO
Menlo Park, California, US
HQ
Show More
---
Upcoming Events
REPORTS
Exponent Inc. Q3 2023 earnings report is expected to be released after market open
Get insight into a company's sustainability using ESG (environmental, social, and governance) scores.