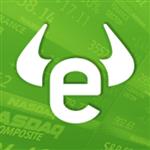 REPORTS
Gerresheimer Q3 2023 earnings report is expected to be released after market open
About Gerresheimer
Gerresheimer AG is a manufacturing company, providing packaging products and drug delivery systems for the international pharmaceutical and cosmetics industries. The company was founded in 1864 and is headquartered in Dusseldorf, Germany. Gerresheimer stock is listed on the Frankfurt Stock Exchange under the ticker GXI.DE. Track this instrument here on eToro for updates on the current GXI.DE share value.
Show More
---
Upcoming Events
REPORTS
Gerresheimer Q3 2023 earnings report is expected to be released after market open
Get insight into a company's sustainability using ESG (environmental, social, and governance) scores.