SKM
SK Telecom Co Ltd-ADR
SK Telecom Co Ltd-ADR Latest News
View All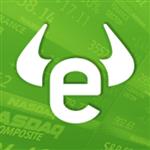 REPORTS
SK Telecom Co Ltd-ADR Q2 2023 earnings report is expected to be released after market open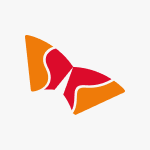 About SK Telecom Co Ltd-ADR
SK Telecom Co Ltd is a telecoms and digital infrastructure services company based in South Korea. The company is the largest telecoms provider in the country, with approximately 50% of the market share. It was founded in 1984 under the original name of Korea Mobile Telecommunication Services Corporation. In addition to its fixed and wireless services, SK Telecom also provides services in other ICT markets, including security and media. The company headquarters are in Seoul, with offices and operations throughout Korea and other parts of the Asia Pacific region. SK Telecom has been a leading player in making 5G technology available to consumers. The company plans to continue the expansion of its 5G network and build more data centres for greater resilience. SK Telecom has a range of partnerships and joint ventures, including in the sports and entertainment sectors as part of the company's media business. SK Telecom stock is traded on the NYSE using the ticker SKM. In November 2021, SK Telecom Co Ltd was split into SK Telecom, specialising in digital infrastructure and AI, and a new firm, SK Square, an investment company focusing on ICT and semiconductors. Track the SKM share price and keep up to date on related news with your eToro watchlist.
Show More
---
Upcoming Earnings
REPORTS
SK Telecom Co Ltd-ADR Q2 2023 earnings report is expected to be released after market open
Get insight into a company's sustainability using ESG (environmental, social, and governance) scores.