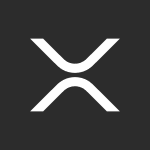 ***Please read: Important information and updates about how the situation with $XRP affects you. As a holder of $XRP on eToro, we want to ensure that you are up to date on the latest developments regarding XRP (Ripple). In response to the decision by the Securities and Exchange Commission (SEC) to
...
Tunjukkan Lebih Lagi
Terjemah
$XRP Hello guys! I want to know what do you think about February 22nd. Do you think we will hear "xrp is not a security" or "xrp is a security" or "we will postpone the trial". At the same time I want to know what decisions you will make before 22. Put all your money, take
...
Tunjukkan Lebih Lagi
Terjemah