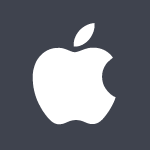 Earnings season continues
Throughout August
Many major companies will be releasing their earnings reports, affecting their own stock prices and related indices in the US (such as the Nasdaq). Among the companies releasing earnings this month are: Apple, Disney, Cisco, Pfizer, Procter and Gamble, and Snap Inc.
Bitcoin fork
August 1st, 2017
The Bitcoin network will roll out Bitcoin improvement proposal 148 (BIP148) which is intended to make the blockchain network scale more effective. However, in order for it to be fully implemented, 95% of the Bitcoin mining community has to signal that they accept the change. If enough miners reject the proposal, the Bitcoin blockchain network could split into two or more separate cryptocurrencies.
To learn more about the Bitcoin fork, click here.
Non-Farm Payroll (NFP) Report
August 4th, 2017
Released monthly, the NFP report is considered one of the leading indicators of the American economy's health. Traders and investors follow it closely, as it has the potential to impact the US dollar and leading indices such as the Dow Jones and S&P 500.
New Zealand Rate Decision
August 9th, 2017
The Reserve Bank of New Zealand will be announcing its Official Cash Rate. The rate decision is considered the single most influential factor in the New Zealand dollar's valuation and is released 8 times per year.

FOMC Meeting Minutes
August 16th, 2017
The Federal Open Market Committee (FOMC) is a very influential force in the US economy. While rate decisions have an immediate impact on the market, meeting minutes could provide insight into long-term strategy and overall market approach. Traders and investors will be waiting for the minutes' release to see if they could pick up clues regarding the Fed's future plans.
US GDP Second Release
August 30th, 2017
Gross Domestic Product (GDP) is one of the leading indicators of a country's overall economic health. In the US, each quarterly figure is released in a cycle of three reports. While the Advance (first) release is considered to have the highest impact on the market, this release (Preliminary) and the Final release also carry great market significance.
RISK
-7.18%
GAIN (SINCE INCEPTION)
151 Investors
4573 Followers
Available exclusively to eToro clients, this CopyFund offers exposure to all of the cryptocurrencies currently available on eToro: Bitcoin, Ethereum, Ripple, Dash, Ethereum Classic and Litecoin. The CopyFund contains cryptocurrencies that have a market cap of at least $1 billion and a daily trading volume average of at least $20 million.

RISK
11.16%
GAIN (SINCE INCEPTION)
9 Investors
680 Followers
This CopyFund uses Microsoft's machine learning technology combined with eToro's social trading algorithms. It locates the top 30 traders and investors on the platform who have the most predictable positive steady gain momentum, and bundles them into one investment instrument.
South Africa
undefined
RISK
49.68%
GAIN (LAST 12M)
1024 Copiers
9667 Followers
This South African Popular Investor says he only opens long-term positions that have been well researched. His record shows he closed 12 out of the last 13 months in profit – so you could consider adding him to your watchlist.
Germany
undefined
RISK

51.62%
GAIN (LAST 12M)
538 Copiers
5471 Followers
Thematic investment in the German market is an alluring option for many investors, with a popular choice being to track the DAX index. eToro users who copy this Popular Investor, who is a mathematician from Germany, will receive well-balanced exposure to this index, as it is a major part of his investment strategy.
* All trading involves risk. Only risk capital you're prepared to lose.
* Figures above are as of 21/07/2017 . Up-to-date figures can be found on the CopyFund page or the Popular Investor's page.
* Past performance is not an indication of future results. This is not investment advice. Trading history presented is less than 5 years and may not suffice as basis for investment decision.