Events
Bitcoin Lightning Network Announcement
TBD, 2018
The lightning network is a proposed upgrade to the Bitcoin blockchain technology that would make transaction speeds faster and costs significantly lower. It was tested by several companies in 2017 and has shown great results. While it will most likely not be implemented in January, it might be introduced later this year. In the meantime, news of more testing or perhaps even a planned release date could be announced as early as January 2018.
Non-Farm Payroll (NFP) Report
January 5th, 2018
The USD and other key instruments in the US, such as the Dow Jones, S&P 500 and Nasdaq indices are usually affected by this release. The NFP report, released monthly, is considered a leading benchmark of the American economy's stability and overall health.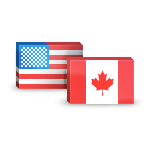 Bank of Canada Rate Statement
January 17th, 2018
Central banks use their control over interest rates as a means of communicating and enforcing their monetary policy. Scheduled 8 times per year, the BoC rate decision could potentially impact the Canadian Dollar and could also have an effect on other financial instruments relating to the Canadian market, such as oil.
Bank of Japan rate decision
January 23rd, 2018
As one of Asia's largest economies and one of the more influential ones in the world, the Bank of Japan could generate quite an impact with its rate decision. Not only can the decision affect the Japanese Yen and indices such as the Nikkei, it could also have an impact overseas, as Japan's economy is heavily dependant on exports.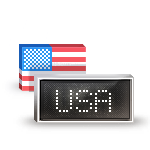 Federal Reserve rate decision
January 31st, 2018
Marking Federal Reserve Chair Janet Yellen's exit from leading the US central bank, the Federal Open Market Committee will make its first rate decision for 2018 this month. Following several rate hikes in 2017, including one in December, this decision has the potential to impact the USD, main indices on Wall Street and perhaps even the global economy as a whole.
CopyFunds
RISK
45.25%
GAIN (SINCE INCEPTION)
0 Investors
39 Followers
The CRISPR Market CopyFund was created to initiate exposure to the companies investing in the innovative gene editing tool, CRISPR, which is revolutionising biotechnology. This new CopyFund will be open for investment on January 8th.

RISK
79%
GAIN (SINCE INCEPTION)
412 Investors
41361 Followers
This Top Trader Copy Fund generated 10% gains in December and contains a collection of the most recently trending Popular Investors on eToro, with a risk score of 7 or lower. Since it comprises several top investors from eToro, it presents a double layer of diversity, since each of these investors has a diversified portfolio of their own.
Popular Investors
Czech Republic
RISK
58.11%
GAIN (LAST 12M)
101 Copiers
2590 Followers
This Czech Popular Investor has been with eToro for more than 3 years and has steadily increased his yearly gains. He is a long-term investor, focusing exclusively on stocks, mostly from the tech sector, and holding them for months at a time.
Germany
RISK
65.93%
GAIN (LAST 12M)
473 Copiers
4911 Followers
Despite being fairly new on eToro, Marius from Germany has created quite a following and has shown impressive results. He says he is a financial professional and is a very active trader, investing in assets across all seven classes available on eToro.
United Kingdom
RISK
39.36%
GAIN (LAST 12M)
66 Copiers
1847 Followers
Lena from the UK has been a part of the eToro community for more than 3 years. She keeps her risk score low and invests mostly in stocks, keeping her positions open for months at a time, while refreshing her portfolio several times a week. She recommends following her with at least $2,000.
* Your capital is at risk.
* Figures above are as of 26/12/2017 . Up-to-date figures can be found on the CopyFund page or the Popular Investor's page.
* Cryptocurrencies' prices can fluctuate widely and are, therefore, not appropriate for all investors. Trading cryptocurrencies is not supervised by any EU regulatory framework.
* Past performance is not an indication of future results. This is not investment advice.
* The trading history presented above is less than 5 years old and may not suffice as a basis for an investment decision.