Events
Some of the most well-known companies in the world will be sharing their quarterly earnings report in November. Facebook, Apple, Walt Disney and other major corporations are releasing their reports, which will most likely affect their share prices.
After a referendum in Catalonia showed that the Catalonian people want to separate from Spain and become an independent country, a showdown is underway between the Spanish government and Catalonian leaders. This push for independence could potentially have tremendous impact on the ESP35 index and other financial instruments in Europe.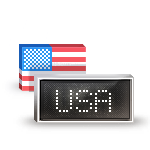 The Federal Open Market Committee will announce its rate decision, potentially impacting the
US dollar
and leading Wall Street indices, such as the
Dow Jones
and
S&P 500
. It has been rumored that the Fed will raise rates at least once more this year, however, analysts say that it is more likely to happen in December.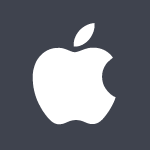 Bitcoin
, the world's popular cryptocurrency, is heading for another fork in mid-November, called Bitcoin2X. Unlike previous forks in the
Bitcoin
Blockchain, this one is planned to be executed without the standard Replay Protection protocol, which may lead to transaction errors and double spending. To prepare our clients accordingly, we have prepared the
following statement
.
Members of The Organization of Petroleum Exporting Countries (OPEC) will meet to discuss global
oil
production. OPEC has been very active in 2017, trying to curb the global
oil
glut. Decisions made in the meeting, such as extending the production cut into 2018, could affect
oil
prices and other instruments relating to the energy market.
CopyFunds

RISK
16.16%
GAIN (SINCE INCEPTION)
239 Investors
104462 Followers
This CopyFund contains the top active traders on eToro, and was recently rebalanced to optimize its performance. The CopyFund offers double-layered diversity, since it contains a diversified selection of traders, each with their own diversified portfolio. In the past 12 months, it has shown steady gains of more than 16%.
RISK
39.32%
GAIN (SINCE INCEPTION)
44 Investors
230471 Followers
Focusing on some of the largest financial institutions in the world, this CopyFund offers investors exposure to this important market segment. US President Donald Trump is planning on introducing corporate tax cuts, which could benefit banks and other companies in the sector, so it might be a good time to consider investing in this CopyFund.
Popular Investors
Singapore
undefined
RISK

36.66%
GAIN (LAST 12M)
90 Copiers
1316 Followers
This low risk score investor from Singapore likes to keep his portfolio diversified, holding a variety of stocks alongside other assets. He is an active trader, refreshing his portfolio 4 times a week and constantly updating his copiers on his news feed.
United Kingdom
undefined
RISK

16.49%
GAIN (LAST 12M)
68 Copiers
3697 Followers
This UK based trader keeps her portfolio diversified by trading currencies, cryptocurrencies and stocks. She keeps her risk score low and has had an 18-month winning streak on eToro. She keeps her copiers and followers engaged, often positing explanations for her trading strategy on her news feed and answering her followers' questions.
* All trading involves risk. Only risk capital you're prepared to lose.
* Figures above are as of 25/10/2017 . Up-to-date figures can be found on the CopyFund page or the Popular Investor's page.
* Past performance is not an indication of future results. This is not investment advice.
* The trading history presented above is less than 5 years old and may not suffice as a basis for an investment decision.