Events
Australian Quarterly GDP report
December 6th, 2017
The GDP report is the broadest indicator of the country's overall economic health. The GDP report could affect the Australian Dollar, the AUS200 index and other instruments that relate to the Australian economy.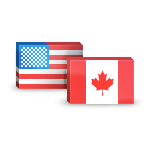 Bank of Canada rate decision
December 6th, 2017
Scheduled 8 times each year, the rate decision is one of the key measures Canada's central bank uses to communicate its monetary policy. The decision has the potential to impact the Canadian Dollar and other assets relating to Canada's economy.
Non-Farm Payroll (NFP) Report
December 8th, 2017
Considered one of the most influential reports released in the US, the NFP report is a main gauge of the US economy's health and stability. The report has the potential to impact the USD and leading Wall Street indices, such as the S&P 500, Dow Jones and Nasdaq.
Federal Reserve rate decision
December 13th, 2017
The Federal Open Market Committee rate decision is one of the main ways of controlling inflation in the US market and of enforcing the Federal Reserve's monetary policy. Due to the fact that the Fed decided to keep rates unchanged in November, analysts predict that there's a good chance that it will raise rates in December. A rate hike could impact the USD, leading Wall Street indices and other instruments in the US.
Swiss National Bank rate decision
December 14th, 2017
Announced quarterly, the SNB rate impacts various financial assets in markets around the world. Alongside the Swiss Franc, other assets may also be influenced, due to Switzerland's key role in global finance. The SNB will also announce its quarterly Libor rate, which has a tremendous impact on the financial industry, since these are the interest rates given by many banks when trading with each other.
ECB Minimum Bid Rate
December 14th, 2017
The European Central Bank's rate decision has the potential to impact various financial assets in Europe and around the world. The decision could potentially impact the Euro and leading indices such as the FTSE, DAX and CAC.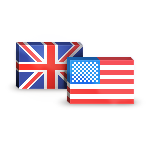 EU Brexit decision
December 14th-15th, 2017
Leaders from the European Union will attend a summit mid-December and decide whether enough progress has been made regarding key issues in the UK's separation from the EU. The leaders must agree that such progress has been made in order to continue Brexit negotiations. The decision could impact the Euro, GBP, FTSE and other key financial instruments in Europe.
Bank of Japan rate decision
December 21st, 2017
This rate decision, coming out of one of Asia's largest and most influential markets, is used as a tool by the central bank to communicate its economic policy. The rate decision could potentially impact the Japanese Yen, the Nikkei index, and international Japanese corporations, such as Sony and Toyota.
Christmas holiday
December 25th-31st
All banks and stock exchanges will be closed on Christmas Day, December 25th. In addition, various banks and stock exchanges will be closed at different times over the holiday season.
Remember: On eToro you can trade cryptocurrencies 24/7 even during the holiday season.
CopyFunds
RISK
110.18%
GAIN (SINCE INCEPTION)
747 Investors
46267 Followers
As cryptocurrencies become increasingly popular, a growing number of traders and investors now consider them to be a viable investment option. Crypto CopyFund offers a diversified portfolio, focusing on cryptocurrencies with a market cap of over $1 billion (with a roundup of up to 2%) and an average daily trading volume of over $20 million throughout the month. In the first 6 months of its existence, it gained more than 107%.

RISK
20.37%
GAIN (SINCE INCEPTION)
43 Investors
12217 Followers
This CopyFund is comprised of 'solid' traders, with a risk score of 4 and below, which have shown a growth in copiers during the last month. The CopyFund rebalances on a monthly basis in order to add/remove new traders. In the past 12 months it has shown gains of 19.2%.
Popular Investors
Singapore
RISK
49.69%
GAIN (LAST 12M)
39 Copiers
932 Followers
This Popular Investor from Singapore keeps his portfolio diversified, trading currencies, cryptocurrencies, stocks and commodities, while maintaining a low risk score. He recommends copying him with at least $600.
Belgium
RISK

10.62%
GAIN (LAST 12M)
2 Copiers
39 Followers
This Popular Investor from Belgium has a declared mission of keeping his risk score low. Erik trades mostly ETFs and Stocks, and holds his assets for an average of 1.5 weeks. He recommends copying him with at least $500.
* Your capital is at risk.
* Figures above are as of 22/11/2017 . Up-to-date figures can be found on the CopyFund page or the Popular Investor's page.
* Cryptocurrencies' prices can fluctuate widely and are, therefore, not appropriate for all investors. Trading cryptocurrencies is not supervised by any EU regulatory framework.
* Past performance is not an indication of future results. This is not investment advice.
* The trading history presented above is less than 5 years old and may not suffice as a basis for an investment decision.