Here's a Summary of the Past Two Months
Netflix soars to new heights
As the earnings season enters full swing, some companies have already shared impressive data. A surprise surge of more than 2 million new subscribers caused Netflix's stock to leap in April, reaching a fresh all-time high.
Facebook privacy scandal makes headlines
Almost every news publication in the world covered this story. Cambridge Analytica, a British political consulting firm reportedly created third party apps to harvest millions of Facebook users' private information. Facebook and its founder Mark Zuckerberg came under heavy fire, including intense questioning by members of the US Congress and the FB stock tumbled.
Trump declares war on Amazon
Following reports that President Trump has a personal agenda against the retail giant, the President took to Twitter and openly criticized the company. Trump accused Amazon of "scamming" the post office and said it pays too few taxes, resulting in the AMZN stock dropping 2% in one day.
Upcoming Events in May
Bitcoin ETF rebuttal deadline
May 3rd, 2018
The SEC is re-reviewing Bitcoin ETF proposals and allowing applicants to submit rebuttals. Once the deadline is reached, the SEC will re-review the applications for the crypto-based derivative. Whether approved or not, the debate surrounding the ETF could generate great volatility in the crypto market.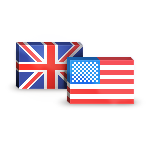 UK Council elections
May 3rd, 2018
Local elections will be held in the United Kingdom, with more than 4,300 council seats up for grabs. The election has the potential to reshape the country's political map, and if the Labour party wins a majority of seats, Prime Minister Theresa May will face yet another challenge. The elections could also impact leading UK financial instruments, such as the FTSE index and the GBP.
eToro CEO to speak at TNW Conference
May 24th-25th
One of the largest tech conferences in the world, the TNW 2018 Conference will host various speakers from the tech space, including top executives from companies such as Google and Nike. Among the speakers will be eToro CEO Yoni Assia, who will talk about Fintech with the international tech community.
This Month's Featured CopyFund
This CopyFund investment strategy was launched in March and has continued to outperform the NSDQ100 index. With its unique strategy of combining the wisdom of the crowd with advanced machine learning technology, OutSmartNSDQ presents a new type of investment instrument.
Popular Investors to follow in May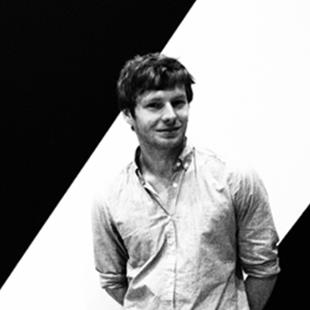 Germany
RISK

23.15%
GAIN (LAST 12M)
1428 Copiers
17222 Followers
Consistency is the name of the game with this Low Risk Score Popular Investor, as he finished in profit on eToro every year since 2015. He focuses mainly on currency trading while diversifying with indices and commodities.
Germany
RISK
23.54%
GAIN (LAST 12M)
59 Copiers
835 Followers
This "buy and hold" stock trader usually keeps his positions opens for months at a time. Starting his second year on eToro, this Popular Investor finished 2017 with a profit of more than 25%. He claims to have 6 years of experience and recommends copying him for at least 6 months.
* Your capital is at risk.
* Figures above are as of 25/04/2018. Up-to-date figures can be found on the CopyFund page or the Popular Investor's page.
* Cryptocurrencies' prices can fluctuate widely and are, therefore, not appropriate for all investors. Trading cryptocurrencies is not supervised by any EU regulatory framework.
* Past performance is not an indication of future results. This is not investment advice.
* The trading history presented above is less than 5 years old and may not suffice as a basis for an investment decision.